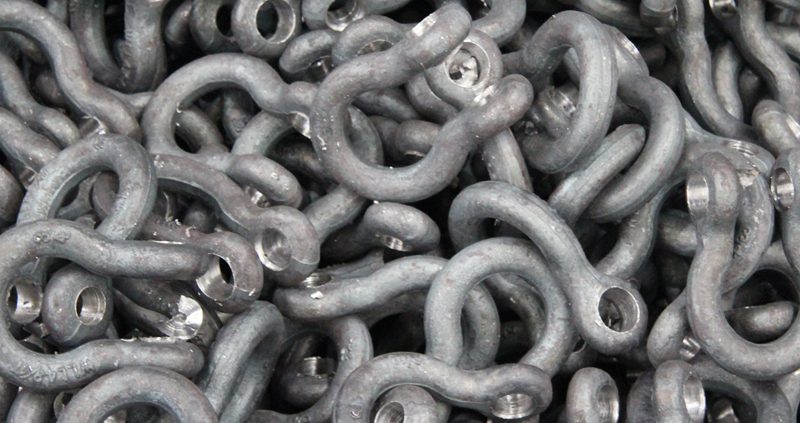 SHACKLES
Shackles are used in lifting and static systems as removable links to connect (steel) wire rope, chain and other fittings.
For screw pins ensure that the pin is correctly screwed into the shackle eye, i.e. tighten hand-tight, then secure using a wrench or other suitable tool so that the collar of the pin is fully seated on the shackle eye. Incorrect seating of the pin may be due to a bent pin, too tight fitting thread or misalignment of the pin holes. Do not use the shackle under these circumstances. Never replace a shackle pin except with one of the same size, type and make as it may not be suitable for the loads imposed.
Select the correct type of shackle and its Working Load Limit for the particular application. Should extreme circumstances or shock loading be applicable, this must be well taken into account on selecting the correct shackle. Make sure that the shackle is supporting the load correctly, i.e. along the axis of the shackle body centre line, avoid introduction of bending loads, unstable loads and do not apply overloads. To avoid eccentric loading of the shackle a loose spacer may be used on either end of the shackle pin.

Display -1 Products per page