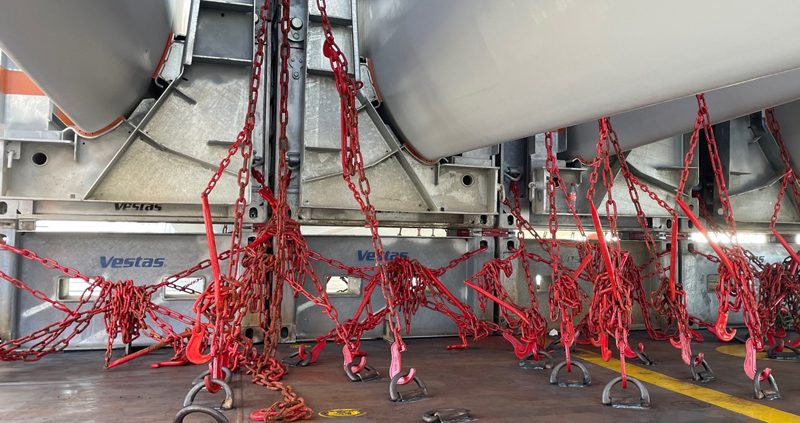 CHAINS AND TENSIONING DEVICES
We offer a wide range of long-link and short-link lashing chains, end-fittings and tensioning devices.
The long link lashing chains are made from 20Mn2 steel and are available in different diameters offering different breaking loads. Most common are 9mm (MBL 10T), 11mm (MBL 15T and 13mm (MBL20T.
The short link lashing chains are available in diameters from 6 up to 20mm and can be made from 20Mn2 or from alloy steel as per the EN818-2 standard for short link lifting & lashing chains.
All our lashing chains are 100% proof load tested during production. The long-link lashing chains are available with different surfaces: normal painted, electro-galvanized, electro-galvanized + additional painting and hot dip galvanized.
As end-fittings we offer a complete range consisting of C-hooks, eye-hooks, shackles & elephant foot. For tightening the lashing chains, we offer a full range of tensioners, chain turnbuckles, hamburger turnbuckles, speed lashes and load binders.

Display -1 Products per page